So it has been a really long time since I posted anything. I have been busy. Ok, well continuing on with old projects and starting with some new ones. I finished the sewing classes that I was taking, and am kind of glad they are over. I loved all that I learned, but I'm not sure that I like being forced to sew in order to get the most out of the process. I need to feel the vibe, and with the structure I loose the craving to sew.
Well it is back with advengence, but now I want to be back in my classes so that I can get the help I need. I'll definity need to sign up again in the fall I think. I still have so much to learn.
I finished a skirt in my sewing class that I'm very happy with, and have worn a few times, but I'll have to wait till hubby gets back home with my camera to post some pictures. in the mean time, here's a pic of a shirt that I finished alongside my sewing classes. Guess I was trying to proove to my teacher that I could sew, so this one I didn't have any help with!
My biggest problem with sewing is fit, and I was starting to get so frustrated with sewing the Big Four is how big they are. This shirt is from
jalie
, and I am totally in love with these patterns. The actually fit right out of the package! I'm still learning how to alter patterns, but with Jalie, I can actually get something I can wear!
Here's a pic of the front -
Jalie 2322
: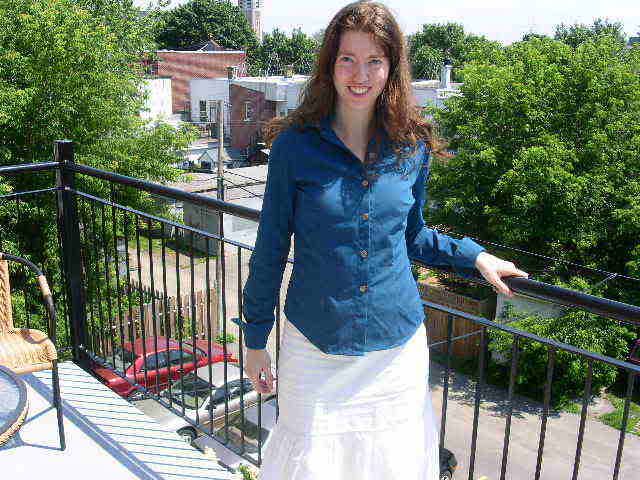 and one of the back:
And now for a detail shot of my first attempt at barrel cuffs: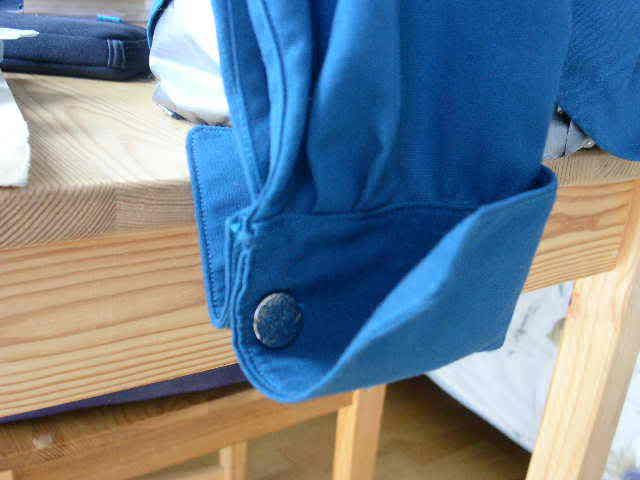 I'm really please with how it turned out, though, the button holes are a bit tight, and the bust dart is too high. Not sure if I didn't just trace the wrong dart line. Next time I make this pattern, I'll move the dart down.
Coming up soon, working on my first complicated Burda world of fashion pattern, a shirt dress from
may 2007 issue
, I'm quite please with how it's turning out, I just need to add the collar and it'll be done.

Comng up... Some pictures of the socks that are on the needles, but those deserve their own post, and I must run to take my little pup out before bed!